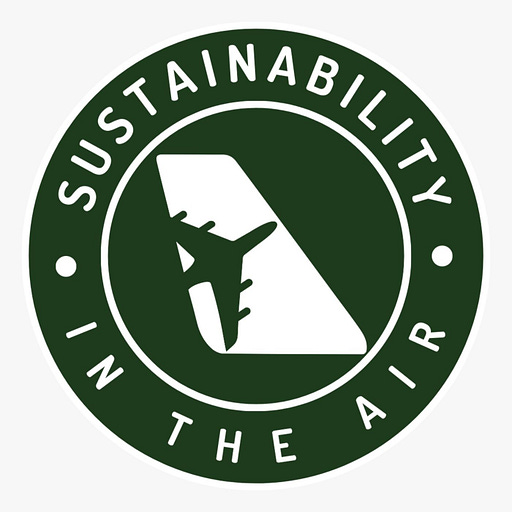 Jul 6 • 1HR 0M
Joby wants to alleviate the pain and frustration of getting from home to your airline seat
In this episode, we talk to Bonny Simi, Joby Aviation's Head of Air Operations and People.
Every week, Shashank Nigam, the CEO of SimpliFlying, talks to airline, airport, travel and technology executives to help make sense of the many paths to net zero, for an industry that is one of the hardest to decarbonize. Whether you're a frequent flier, an airline executive or just love travelling, if you care about sustainable global travel, then welcome aboard.
A new mode of air transport is on the horizon. Joby's electric vertical take-off and landing (eVTOL) ridesharing service – basically an urban air taxi – will hit the skies in 2025. The eVTOL can carry four passengers up to a distance of 150 miles (241.4 km) on a single charge. 
In this episode of our 'Sustainability in the Air' podcast, Bonny Simi, Head of Air Operations and People at Joby Aviation, speaks with SimpliFlying CEO Shashank Nigam. She explains how Joby – with a facility in Marina, CA, and three other offices across the US as well as Munich – has become one of the leading players in the eVTOL space.
The vision behind Joby (4:45)

Silent as an air conditioner  (9:39)

Book an eVTOL with your Delta flight  (18:55)

Surprisingly low operation cost  (26:16)

Response to piloting shortage (31:19)

Opportunities for female pilots (34:20)

Repurposing existing infrastructure for eVTOLs (37:12)

Rapid Fire! (49:59)
Keep reading for a quick overview of the episode.
---
---
Simi's career began as a pilot for JetBlue Airways. Subsequently, she held several positions at the airline and later helped launch JetBlue's corporate venture capital subsidiary, JetBlue Technology Ventures (now JetBlue Ventures), one of the earliest investors in Joby. A skilled athlete, Simi was an Olympian and has also worked as an expert commentator for NBC Sports. 
Why the right team matters
When eVTOL aircraft were introduced by NASA in 2009, major companies such as Boeing, Toyota and Honda decided to follow suit with their own designs. Joby Aviation, originally a small startup founded by JoeBen Bevirt in the same year, envisioned an eVTOL ridesharing service. 
Fourteen years later, in 2023, Joby rolled out its first eVTOL production prototype, which has also received a special airworthiness certificate from the Federal Aviation Administration (FAA). This will allow Joby to begin flight testing, putting it on track to begin commercial operations in 2025.  
Throughout this journey, Joby has relied on a phenomenal team that includes its employees and a close-knit network of partners and investors:
JetBlue Ventures (JV) was one of Joby's earliest investors. Believing that electric propulsion is the future, JV looked at startups all over the world and selected Joby in 2018. This investment opened up the doors for more funding, helping Joby expand its team from 50 to over 1,500 employees. Simi reflects that "when JoeBen was pitching his vision back in 2016-17, not many people were listening at the time, but [JetBlue] did, and we believed him". Now that vision is becoming a reality.

Toyota Partnership: In 2019, JetBlue connected Joby to Toyota Motors (Toyota AI Ventures was already an investor). As well as investing $394 million in the startup, Toyota also provided the Joby team with engineers and manufacturers. 

Uber Elevate: In 2020, Joby acquired Uber Elevate, Uber's aerial ridesharing service. Uber also invested a further $75 million in Joby. While Uber Elevate can latch on to Joby's years of eVTOL design and manufacturing experience, Joby will benefit from Uber's extensive platform and software. Booking through the Uber App could make eVTOLs mainstream. 

Leveraging Delta's network:  Through its partnership with Delta Air Lines, Joby's "home-to-airport" services will be available to Delta customers when they book their flights. Initially, the service will operate in New York and Los Angeles, relying on an existing network of local vertiports. Delta has already invested $60 million in Joby and has promised an additional $200 million if future milestones are met.

Attracting the right talent: The Joby team is powered by talented workers from a range of different backgrounds. Being the "employer of choice" – as Simi puts it – Joby attracts people from a range of electric vehicle companies: OEMs (original equipment manufacturers) like Airbus and Boeing, EV companies such as Tesla and software companies like Honeywell and Google.
Simi believes that Joby's secret is its strong teamwork, because "at the end of the day, what powers [Joby's] aircraft are [its] people".
5 ways Joby plans to revolutionise the aviation industry
1. "Save a billion people an hour a day"
Simi explains that one of the most inconvenient parts of any trip is getting to and from the airport. Joby Aviation, founded with the vision of "saving a billion people an hour a day," plans to address this with an aerial ridesharing service that flies above traffic. Joby claims that a 44-mile flight from Los Angeles International Airport to Newport Beach, California would take only 15 minutes in their eVTOL aircraft! (A similar journey by road could take up to a couple of hours.)
Joby also aims to be budget-friendly. Since eVTOLs rely on electric propulsion rather than complex jet propulsion, these aircraft will be cheaper to operate and maintain. 
2. A Tesla-inspired network
Building Joby's eVTOL network will require extensive charging infrastructure. To meet the challenge, Joby is taking inspiration from electric vehicle manufacturer Tesla's extensive charging network that utilises existing public and commercial sites. Joby is currently in talks with major US airports to repurpose airport parking garages, where possible, for eVTOL charging stations.
3. Noiseless travel
Noiseless travel will be an attractive feature as eVTOLs become commonplace. Lower noise impact will allow them to fly in crowded neighbourhoods without creating disturbance.
Simi says Joby's eVTOL is extremely quiet, producing about as much noise as an air conditioner. NASA has even conducted a noise study on the aircraft to confirm Joby's claims.
4. Making pilot training more accessible
Given the industry-wide piloting shortage, Joby has launched the Joby Aviation Academy to increase access to aviation education and fill the industry shortage. What sets Joby's training program apart is that the goal is not to make money off their pilots, but to produce more pilots for flight operations. Since profit is not the main objective of the training program, Simi hopes it will be more accessible to a range of socio-economic groups. 
5. Opening up the skies for more female pilots
As an aviator herself, Simi has keenly felt the lack of female representation in the field. Thirty five years ago, when Simi first became an airline pilot, only 2% of pilots were female. Today this figure, not including students, has only increased to 6.34%. She laments that the industry is "missing out on half the population."
Simi explains that, besides the cost of education, lifestyle incompatibility is a major barrier for female pilots. The demanding hours of the piloting lifestyle are simply not sustainable for a woman trying to raise a family, she adds. 
Joby will change that – their pilots will not have to fly any overnight flights. As a result, Simi believes the company will attract many female pilots. Ultimately, the company aims to reach gender parity – a rarity in an industry run largely by men.
Thanks for listening to Sustainability in the Air! Subscribe for free to receive our updates straight in your inbox.
---
'Sustainability in the Air' is the world's leading podcast dedicated to sustainable aviation. Through in-depth conversations with top aviation leaders, we break through the clutter and provide a clear roadmap for a net-zero future.