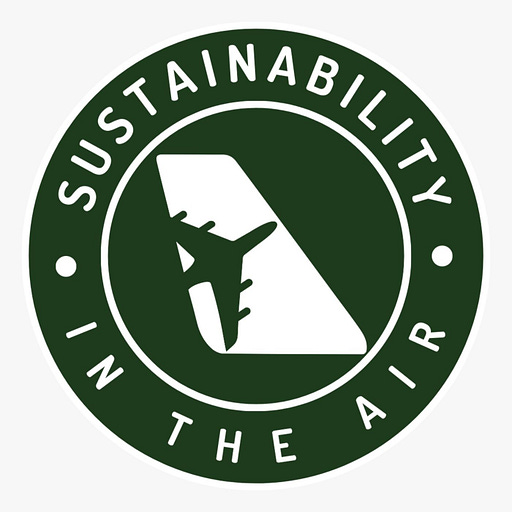 Jun 29 • 50M
Why Oscar Munoz advocates a people-centric approach to sustainability
In this episode, we talk to Oscar Munoz, Former CEO of United Airlines.
Every week, Shashank Nigam, the CEO of SimpliFlying, talks to airline, airport, travel and technology executives to help make sense of the many paths to net zero, for an industry that is one of the hardest to decarbonize. Whether you're a frequent flier, an airline executive or just love travelling, if you care about sustainable global travel, then welcome aboard.
In this episode of our 'Sustainability in the Air' podcast, United Airlines' former CEO, Oscar Munoz speaks with SimpliFlying CEO Shashank Nigam, and shares how empathy and care are fundamental to sustainable business operations.
Turbulent times at United while Munoz battled his heart trouble (3:13)

Bridging divides between employees, unions and the board (7:47)

Reaching out to employees and gaining their trust (10:43)

Lessons from the Dr Dao incident (22:02)

How important is sustainability in the airline industry? (32:24)

Why eVTOLs are the revolution the aviation industry needs (35:54)

What makes a business sustainable? (40:46)

Rapid Fire! (43:14)
Keep reading for a quick overview of the episode.
---
---
United Airlines was in the doldrums when Oscar Munoz became CEO. Passengers were unhappy; employee morale was low; labour unions were up in arms after a botched negotiation following the stalled Continental merger; and the airline was "trailing its competitors on every possible metric".
In this episode, Munoz shares insights from his new book, "Turnaround Time", a deeply personal account of his time as CEO during which he led United's remarkable comeback.
Given the immensity of the challenge, nobody would have blamed Munoz for tripping up. Instead, Munoz – while battling heart trouble that led to an eventual transplant – effected one of the most remarkable turnarounds in corporate history.
Why an empathetic approach to leadership matters
Recounting his experiences at United, Munoz outlines some valuable lessons of leadership that can help airlines ensure long-term sustainability and growth in a volatile and ever-changing industry:
The profound necessity for empathetic and adaptive leadership, which revolves around putting people first. 

Ensuring that employees are engaged and "not disenfranchised" ie, their concerns are not just heard but also adequately addressed.

Munoz emphasises the importance of adopting breakthrough technologies to achieve sustainability in the aviation industry. He advocates for new-age technologies such as eVTOLs to revolutionise flying, making it more efficient, environmentally friendly and accessible to many more people.
5 key learnings from Munoz's approach to leadership
1. Empathy should be a core business principle
The starting point was radically simple: listening to employees with empathy.
Munoz embarked on a tour of the company's operations and personally spoke to employees at every level of the food chain. Braving suspicion, brickbats, and even abuse, he eventually managed to break through with his dogged sincerity. 
Two turning points stand out:
First, when a flight attendant broke down and told Munoz that she was tired of constantly saying "I'm sorry" to passengers.

Second, the much-publicised fiasco during which a pulmonologist called Dr Dao was injured while being forcibly dragged off a United Express flight. (He had politely refused to vacate his seat for deadheading United employees.)
The initial response from United and Munoz was criticised for putting process over humanity. Eventually, Munoz appeared on television, admitted to the mistake and sought forgiveness without mincing words.
"In order to truly regain the trust of our employees, after so many different leaders had all sort of promised them the same thing, it was important for me to make sure that we delivered. And I feel good about two things: When you'd talk to an United employee who was there during my tenure and asked about Oscar, you were going to get a smile – it was guaranteed. And if you asked anybody, did he ever promise something that he didn't deliver? [They'd say no.]" 
2. Sustainability is a
business imperative rather than just an environmental concern 
Munoz is quick to point out that United Airlines became a trailblazer in sustainability initiatives, establishing itself as a leader since 2018, before most industry players were talking about it. Importantly, he underscores the importance of action over mere acknowledgement of climate change.
Detailing United's concrete steps during his tenure, Munoz points to initiatives such as investing in Sustainable Aviation Fuels (SAF) and encouraging other industry leaders to follow suit. At one point of time, United Airlines had captured nearly 70% of global future contracts for SAF.
Moreover, he says that sustainability can have a dual benefit – for the environment as well as for the business.
Munoz points to the potential for sustainable fuel sourcing to reduce the volatility in fuel costs, which is significant in the aviation industry. This could lead to cost predictability and improved financial performance.
He also commends his successor Scott Kirby, United Airlines' current CEO, for his outspoken commitment to sustainability. 
"It's like, you know, can you do something about it? And of course, there's always things we can do. Right? We can do things at home and in our businesses. The real question is, will you do something about it? And from day one, the question that I posed to ourselves, and to our team was: what will you do?"
3. eVTOLs, or electric air taxis, will change the future of travel
While discussing the future of aviation, Munoz underscores the importance of transformational technological advancements.
Munoz also talks about his involvement with Archer Aviation, a company developing electric vertical takeoff and landing (eVTOL) aircraft, and explains how they could be a game-changer for the industry:
Slow evolution: Munoz highlights that, while there have been improvements in fuel efficiency and in-flight amenities, the fundamental technology of aviation has remained stagnant.

Breakthrough technologies: He identifies two areas of innovation that have caught his attention:

eVTOL aircraft, which offer versatile and efficient short-distance travel

The revival of supersonic flight, which can drastically reduce long-haul travel times.

Sustainability and efficiency: eVTOLs are electric, aligning with sustainability goals, and can notably reduce travel times. Munoz cites the example of a sub-10-minute commute from downtown Chicago to O'Hare Airport, which could otherwise take anywhere from 40 minutes to three hours.

Accessibility and affordability: Munoz insists eVTOL services should be affordable for a broad audience – the expected cost should be close to that of an Uber Black car ride, rather than a luxury service like a helicopter.

Regulatory collaboration: He acknowledges the challenges in terms of regulation and infrastructure that come with new technologies. Munoz explains that Archer Aviation is closely collaborating with the Federal Aviation Administration to ensure a smooth and compliant development process.
4. Employee engagement is critical for a sustainable future 
Drawing from his experiences at United, Munoz emphasises the need for listening to and engaging employees, and adopting a human-centric approach.
He believes that care is an essential element for sustainable businesses that helps build trust and loyalty and has a lasting impact on people.
Winning over employees was central to Munoz's leadership strategy at United. When Munoz joined the airline, the employee-administration relationship was quite strained. To alleviate the situation, he began interacting with employees at all levels of the company. While he experienced some tension initially, Munoz's persistence allowed him to connect with employees, who finally voiced their concerns to him. Learning from employee experiences was essential, and fixing issues and delivering on promises made to them critical, states Munoz. 
"You have to connect people to the things that matter most, in a way that suits them."
5. "Swing easy" is one of the best ways to find your calling
To conclude the conversation, Munoz reflects on the best advice he ever received: "swing easy".
He interprets this as approaching life, career, and initiatives with a sense of authenticity and calmness. He compares it to the smooth swings of a professional golfer, suggesting that individuals should stay true to their personal values and be themselves: 
"You watch a professional golfer, for instance, you see how smooth and easy they swing. And you watch an amateur golfer and you see the differential. Swinging easy in your life means being yourself."
This philosophy involves engaging others and not over-exerting oneself.
Munoz found that by embracing this approach, which he adopted after realising the "arrogance of his younger self", he was able to foster a more successful and enriched career trajectory.
This advice guided his leadership principles and now informs how he continues to engage with others.
Thanks for listening to Sustainability in the Air! Subscribe for free to receive our updates straight in your inbox.
---
'Sustainability in the Air' is the world's leading podcast dedicated to sustainable aviation. Through in-depth conversations with top aviation leaders, we break through the clutter and provide a clear roadmap for a net-zero future.