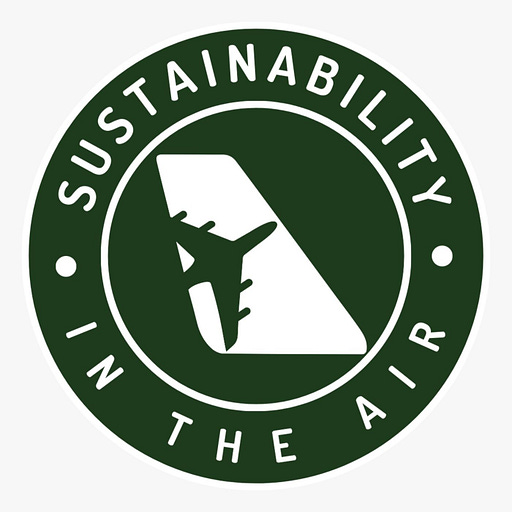 Jul 20 • 30M
easyJet Believes Hydrogen Propulsion Is The Future Of Short-Haul Flying
In this episode, we talk to Jane Ashton, easyJet's Sustainability Director.
Every week, Shashank Nigam, the CEO of SimpliFlying, talks to airline, airport, travel and technology executives to help make sense of the many paths to net zero, for an industry that is one of the hardest to decarbonize. Whether you're a frequent flier, an airline executive or just love travelling, if you care about sustainable global travel, then welcome aboard.
In this episode of our 'Sustainability in the Air' podcast, Jane Ashton, Director of Sustainability at easyJet, speaks with SimpliFlying CEO Shashank Nigam about the role of hydrogen in easyJet's decarbonisation strategy. Ashton has worked in sustainability since 2002, starting at First Choice Holidays, and later TUI Travel. She has been the Sustainability Director at easyJet for the past three years.
Here are the key highlights of the conversation:
easyJet's 6 key sustainability levers (2:45)

Is next-gen aircraft a better bet than SAF? (7:39)

Teaming up with Rolls-Royce and others to build a hydrogen aircraft (9:52)

The future of the partnership with Wright Electric (14:30)

Why easyJet turned their backs on carbon offsetting (15:56)

Why a net-zero future requires a combined effort (21:52)

Rapid Fire! (25:22)
Keep reading for a quick overview of the episode.
---
---
Why exploring alternative technologies matters
There is no one-size-fits-all roadmap to sustainability. While some airlines may invest in sustainable aviation fuel (SAF) and others consider electric aircraft for regional flights, easyJet is not convinced by either. For the second-largest budget airline in Europe, finding the right solution for their specific aircraft type requires a leap of faith.  
Since most of their routes are flown in narrow-body aircraft with an average trip length of 1200 km, going fully electric is not a viable solution. However, according to Ashton, hydrogen could prove to be a very promising solution. Based on this belief, easyJet has been aggressively investing in a hydrogen propulsion future.
In 2022, easyJet and Rolls-Royce announced their joint H2Zero plan. The two companies are developing a hydrogen combustion engine technology that can power easyJet's aircraft. Using a modified gas-turbine engine, this hydrogen aircraft works just like a traditional combustion engine, but runs on green hydrogen (produced by renewable energy). The engine is expected to be ready by the mid-2030s. 
Here is why easyJet believes in hydrogen aircraft:
More sustainable than SAF: easyJet sees SAF as a short-term solution. Ashton believes that hydrogen is the way they will reach "true zero" emissions. While SAF can reduce emissions to up to 80% compared to traditional fuels, hydrogen fuel produces mostly water vapour as emissions. 

Backed by the best: H2Zero is a chance to test the use of hydrogen on a commercial scale. Through this partnership, Rolls-Royce brings their expertise in engine design and liquid storage, and easyJet brings years of operational experience to put the design in practice. 

Ground tests have demonstrated breakthroughs: In November 2022, easyJet and Rolls-Royce successfully tested the world's first hydrogen engine aircraft. The test used a converted Rolls-Royce AE 2100-A regional aircraft engine, which powers 50-70 seater aircraft. Despite the limitation of scale, this breakthrough demonstrates the potential of green hydrogen as a viable future fuel.

A pathway to true zero: H2Zero is working solely with green hydrogen. Traditional grey or blue hydrogen, which are generated by natural gas, rely on a highly polluting and expensive generating process. Green hydrogen, on the other hand, is generated by renewable energy, such as wind and tidal. This form of hydrogen is sustainable, abundant, and increasingly cheap to produce.

Economically sustainable: Despite the upfront cost of development, hydrogen could be a smart financial bet. The price of green hydrogen is predicted to drop 70% in the next decade and may soon be competitive with fossil fuels. On the other hand, even as costs fall, SAF is expected to remain more expensive to produce than fossil fuel till the mid-2030s.
"In all walks of life, not just aviation, emitting carbon is going to come with higher costs. This will drive our net zero pathway and all the incredible efforts going into decarbonising, because we want to fly as carbon efficiently as possible. It not only makes sense for the environment, but also makes sense for the bottom line."
The 5 pillars of easyJet's sustainability strategy
1. Fleet renewal and operational efficiency in the short-term
While planning for the future, easyJet has short-term measures in place to cut emissions. Since 2019, easyJet has been inducting Airbus NEO (new engine option) aircraft into their fleet — 65 of their 333 aircraft in service are already NEO planes. These aircraft are up to 20% more efficient than previous generations. easyJet plans to deploy an additional 168 NEO aircraft between now and 2029. 
To reduce fuel consumption, easyJet is also focusing on eco-piloting measures such as requiring pilots to use single engine taxiing on all flights. Beginning 2022, easyJet began retrofitting its planes with Airbus' flight optimisation technologies, Descent Profile Optimization (DPO) and Continuous Descent Approach(CDA). Used in combination, they reduce fuel usage during descent. The airline expects the technology will lead to an estimated annual carbon emission reduction of 88,600 metric tons of CO2.
2. Moving from carbon offsetting to carbon removal
In 2019, easyJet became the first airline to offset all its CO2 emissions – a world first, in a move that was then said to be costing the airline about £25m a year. In 2022, however, the airline announced it would shutter the programme at the end of the year and provide only voluntary offsetting options to customers.
Ashton explains that when carbon offsetting was introduced, it was "the most immediate thing that we could do to address the carbon impact of our organisation". Now, with direct air carbon capture and storage technologies available, the airline plans to use them to remove residual emissions in order to get to net zero.
3. SAF as a medium-term lever
Ashton sees SAF as an essential intermediary step. For instance, in 2022, easyJet secured all the SAF required for the next five years, as reflected in its roadmap, with its supplier Q8Aviation. From 2035-2040 onwards, however, Ashton is confident that hydrogen technology will be advanced enough to reduce the need for SAF. 
4. Exploring supporting technologies
While easyJet is betting that hydrogen will be the fuel of the future, the airline will continue to explore different technologies for alternative aircraft. For example, while the airline no longer believes that electric aircraft are the right solution for them, they are not averse to using electric technology in their hydrogen planes. (easyJet had inked a partnership with Wright Electric in 2020 but announced last year that their primary focus will now be hydrogen propulsion.)
"Wright Electric are developing high power electric motors. So this could be part of a hybrid hydrogen solution in the future. But all electric, we are quite clear now, is not an option for an easyJet size aircraft or airline," elaborates Ashton.
5. Industry Collaboration
To reach a net zero future, collaboration and consensus across the industry are key. To accelerate the pace of change, easyJet is part of the Jet Zero Council which has partnered with the UK government to help airlines airports deliver on the 2050 net zero target. The coalition is currently working on launching a zero-emissions transatlantic flight, flown on a hybrid hydrogen aircraft. In addition, Jet Zero also aims to deliver at least 10% SAF in the UK fuel mix by 2030.
---
Thanks for listening to Sustainability in the Air! Subscribe for free to receive our updates straight in your inbox.
---
'Sustainability in the Air' is the world's leading podcast dedicated to sustainable aviation. Through in-depth conversations with top aviation leaders, we break through the clutter and provide a clear roadmap for a net-zero future.