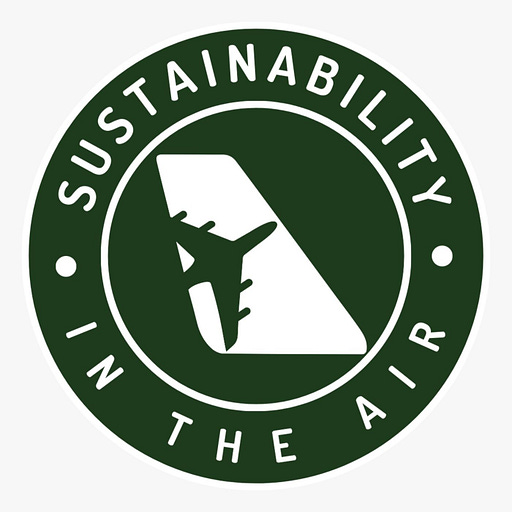 Apr 22, 2022 • 32M
How Etihad is leading the industry towards a sustainable future
In this episode, we talk to Etihad Aviation Group's former CEO, Tony Douglas.
Every week, Shashank Nigam, the CEO of SimpliFlying, talks to airline, airport, travel and technology executives to help make sense of the many paths to net zero, for an industry that is one of the hardest to decarbonize. Whether you're a frequent flier, an airline executive or just love travelling, if you care about sustainable global travel, then welcome aboard.
Sustainability in the Air is the world's first podcast dedicated to sustainable aviation. Through in depth conversations with top aviation leaders, we break through the clutter and provide a clear roadmap for a net-zero future.
---
In October 2021, Etihad ran a test flight (EY20) from London Heathrow to Abu Dhabi with 72% reduced carbon emissions (compared to an equivalent 2019 flight). Given that the aviation industry is extremely difficult to decarbonise – coupled with the net-zero goals for the aviation industry set to 2050 – Etihad's test flight provides a glimmer of hope.
In the first episode of our 'Sustainability in the Air' podcast, Tony Douglas, Group CEO of Etihad, speaks with SimpliFlying CEO, Shashank Nigam, and shares how Etihad is paving the way for the entire industry to move a step closer to net-zero.
You can listen and subscribe to our podcast on all major podcast platforms or read our deep dive into the episode below.
If you're rushed for time, you can also directly jump to your topic of interest by referring to these time-stamps:
Achieving 72% emissions reduction (6:00)

Greenliner & Sustainability50 program (8:00)

The dilemma of Sustainable Aviation Fuel (11:22)

Etihad's Green Loyalty Program - Conscious Choices (14:00)

Carbon Offsetting program (19:00)

Advice to CEOs getting started with sustainability (28:54)
---
Achieving 72% emissions reduction
Etihad's test flight was a culmination of two years' proactive efforts towards sustainability. Douglas points out 4 factors that helped the sizeable emission reduction:
Better aircraft: the equivalent 2019 flight employed an A380 – a much heavier, less efficient aircraft with older generation avionics.

Sustainable Aviation Fuel (SAF): The test flight operated with 38% SAF which Douglas states was one the biggest contributors to the 72% reduction. (It's worth noting, however, that although it is widely touted as a game-changer for aviation, SAF isn't a currently viable option for airlines.) 

Flight plans: Etihad worked closely with Eurocontrol and UAE's Air Traffic Control (ATC) to map out a direct route plan with continuous descent. This cut down the flight time by 40 minutes, reducing CO2 emissions by 6 tonnes!

Condensation trails: Etihad collaborated with SATAVIA to reduce the picturesque but carbon-laden condensation trails. They used barometric pressure, air temperature and weather patterns to make subtle tweaks to the flight plans to minimise condensation trails.
Douglas explains that of these four factors, two are not practically applicable anytime soon: SAF and direct route mapping. SAF is currently 3-5 times more expensive than jet fuel and current airport infrastructure doesn't support direct deployment to aircraft. To make it viable, demand would have to significantly increase in order to bring down prices. Douglas also explains that the current flight routes are outdated "Roman roads in the sky" that are no longer efficient and need to be redesigned to keep up with the times.
Conscious Choices Program
This year, Etihad also launched the world's first Green Loyalty program called 'Conscious Choices'. The program allows corporates and their employees to incur an environmental surcharge and decide how it would be used. The surcharge can be used to buy SAF, put into accredited afforestation programs, or to forest the Abu Dhabi mangroves. In addition, the guest miles earned can be pledged to the same three carbon-combating strategies.
Greenliner and Sustainability50
In terms of fuel-efficient aircraft technology, Etihad boasts of the Greenliner and the Sustainability50 programs. The Greenliner is a fleet of GEnX powered Boeing 787 aircraft which serves as the testing grounds to identify technologies that would make the 2050 net-zero goals achievable. Etihad's newest addition, the Sustainability50 is a similar program that comprises Rolls Royce XWB powered Airbus A350 fleet. Together these sister programs are aimed at researching new sustainability initiatives. Douglas invites innovators to experiment with their technologies on the Sustainability50.
Advice to CEOs getting started with sustainability
Douglas consistently points out that the sustainability challenge has no obvious solutions. Fulfilling the 2050 net-zero goals for aviation would require incremental and iterative learning. He asserts that the industry needs to put together smaller, simpler solutions built over time. This requires iterations and experimenting with new ideas. Douglas hopes that Etihad's current efforts will catalyse and inspire industry players, both big and small, to take concerted actions to combat climate change.
"…there's no one silver bullet, as perhaps illustrated before with the EY20 flight, that's going to resolve this sustainability challenge. It's going to be a combination of lots of things and probably developments that we can't even imagine today. But the attempt of the Sustainability50 and the Greenliner will be a go to call out for people to know where to bring it to."
Our Take: Embracing Uncertainty
The aviation industry remains one of the hardest to decarbonise. With the effects of climate change becoming more palpable, moving away from carbon-laden practices becomes vital. While embarking on these sustainable transitions, we often undermine the complexity of the underlying problem and the associated uncertainty.

Decisions around sustainability transitions, at the governance or industry level, often reduce these uncertainties to risks. Risks are scenarios where the probabilities of future outcomes can be estimated. Uncertainty represents situations where the future outcomes and/or the probability of their occurrence cannot be predicted

.

Applying a risk-based approach to an uncertain world is not only overly simplistic but also dangerous. It assumes that the future is controllable if scientific and technological solutions are correctly applied. It ignores the unruliness of Nature and the underlying complex socio-ecological dynamics.

A risk-based approach can also cause certain solutions to become the dominant pathways to progress while the alternatives are either sidelined or remain underdeveloped. For example, SAF has been viewed as the groundbreaking solution for quite some time while innovations around using hydrogen as a fuel have only recently taken off. Sustainability solutions, as Douglas also pointed out, require a multiplicity of innovations.

Closing down alternative solutions mars the potential to deal with the complex problem of climate change. Thus, any solution born out of the risk-based approach would fall short of addressing the sustainability challenge.

By opening up the dialogue and the innovation space for alternatives, we can embrace the uncertainty of the situation and become more adept at dealing with it. By making the Sustainability50 available as a testing ground for innovators, Etihad opens up the pathways for these alternatives and also pushes them to the center-stage. As Douglas emphasises, it will also require collective efforts from policy makers, governments, regulations, airlines and the general public.

Etihad's proactive efforts towards sustainability are a reminder that embracing uncertainty requires continuous experimenting and tweaking. There are no straight-forward solutions to the sustainability challenge and our only hope lies in adopting inclusive, adaptive and dynamic approaches.
---
Our Sustainability in the Air podcast is powered by SimpliFlying which has been helping build trust in travel for over a decade.
This season of the podcast is brought to you by CarbonClick, leaders in managing carbon offsetting programs for top global airlines.
1
Leach, M., Scoones, I. and Stirling, A., 2007. Pathways to Sustainability: an overview of the STEPS Centre approach.